Oscilloscope - EICO Mod 430 (T043E)
Details

Category: Tubes
Published: Sunday, 28 August 2016 00:00
Written by Newton C. Braga
Hits: 1779
Of course, to assemble this circuit, the reader will find great difficulty unless they find in some scrap components, for example an old scope of the same type to be recovered. This is a commercial circuit that serves as a reference for a recovery.
Here is the circuit of the commercial oscilloscope model EICO 430 following the setting of many oscilloscopes from the 50 and 60. The circuit makes use of a special transformer that generates the MAT the order of 1 200 V for CRT (Cathode Ray Tube).
The oscilloscope can display signals up to some megahertz, a low speed given by the characteristics of the other components of the circuit and the tube.
Very simple, with few controls, this enabled circuit to professionals to analyze audio and radio circuits at lower frequencies sectors.
The complete diagram of the oscilloscope is shown in Figure.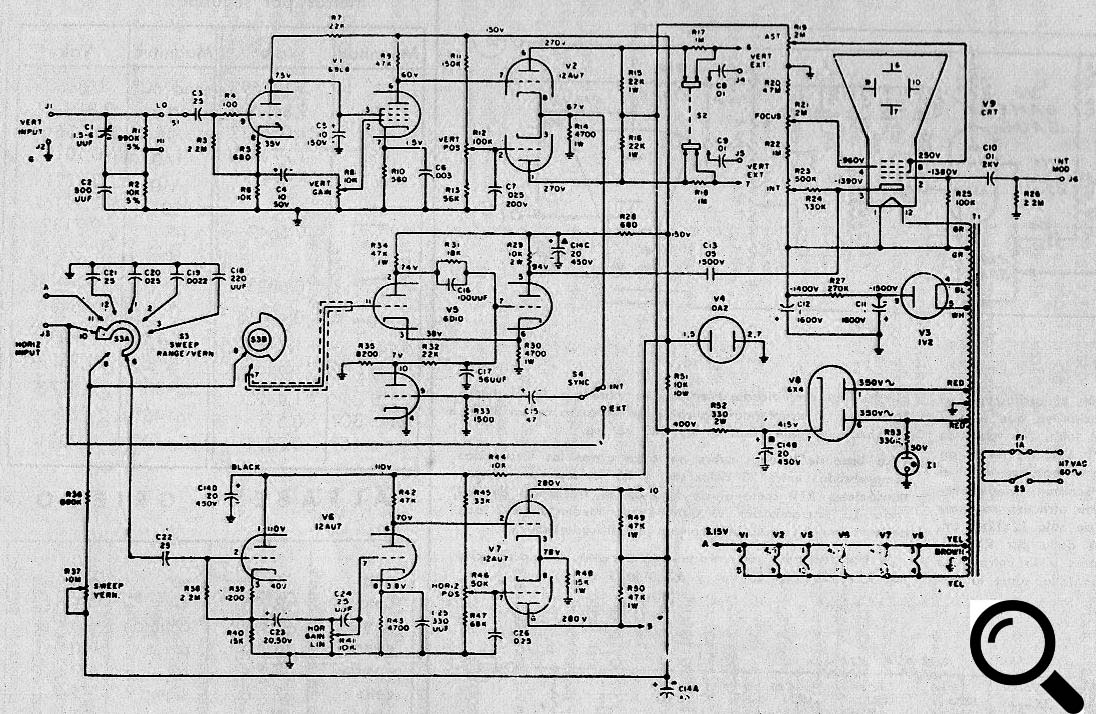 However many patients get embarrassed when arduous to buy remedies from the Web because they don't know what is available. It isn't troublesome for consumers to purchase medicines online. How it is possible? At present sundry articles were published about cost of cialis. Perhaps you already know slightly about it. A generic form of sexual disfunction among men is the erectile dysfunction. What do you already know about Levitra 20mg? A number websites describe it as Levitra overdose. Diabetes can promote to erectile dysfunction. There are side effects possible with any type of generic.