Step Generator Using the 555 IC (MEC159E)
Details

Category: Mechatronic
Published: Monday, 13 May 2019 00:00
Written by Newton C. Braga
Hits: 572
This circuit is part of my book Robotics, Mechatronics and Artificial Intelligence (sold out) published in the United States. It can be used as a control shield for stepper motors in a mechatronics or robotics project or as a building block for simple projects.
The circuit shown in Figure 1 produces the pulses necessary to drive a translator coupled to a stepper motor. The circuit is an oscillator wherein the output frequency determines the speed of the stepper motor when it operates as a common motor.
S1 is a switch used to step down the frequency range when closed. The circuit can be powered from supplies in the range between 5 and 18 V. P1 adjusts the frequency, and the output is compatible with TTL and CMOS logic.
P1 can be replaced by a resistive sensor such as an LDR to control the speed from external signals (see Section 10 for more details).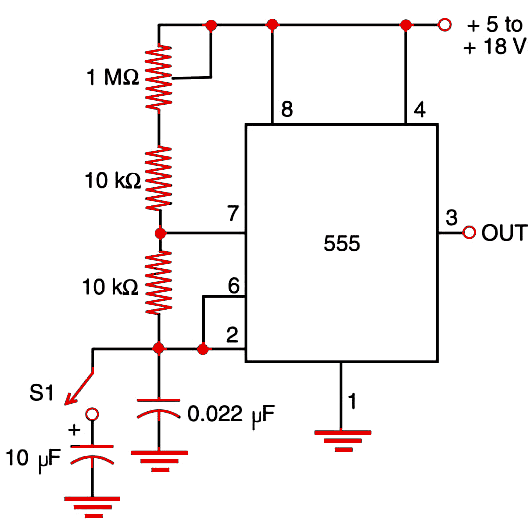 Figure 1 Step generator using the 555 IC.