Shadow Alarm with the 741 IC (ART429E)
Details

Category: Projects
Published: Saturday, 13 July 2019 00:00
Written by Redação NCB
Hits: 754
The circuit we present is that of an alarm of lack of light, ie a circuit that produces an audible signal on a speaker when a sensor is no longer illuminated.
This alarm can be used for various purposes, such as for indicating the burning of lamps in an ambient light system, the presence of persons in a passage, as suggested in figure 1, and the very darkening of the environment at dusk.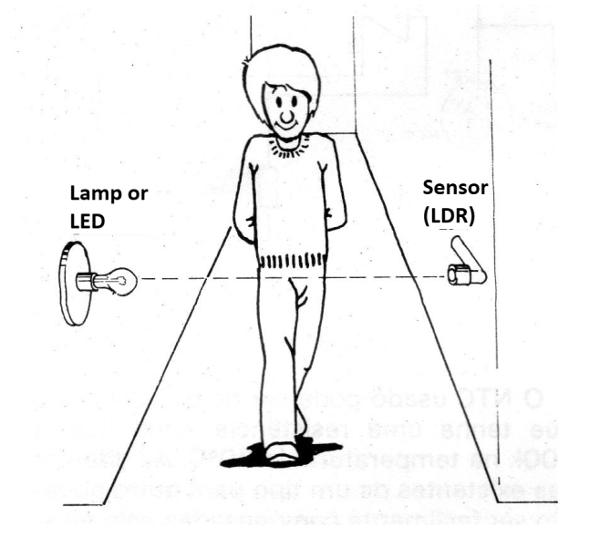 Figure 1 - The alarm
In Figure 2 we then have the complete circuit of our alarm which is powered by a symmetrical 9 V source.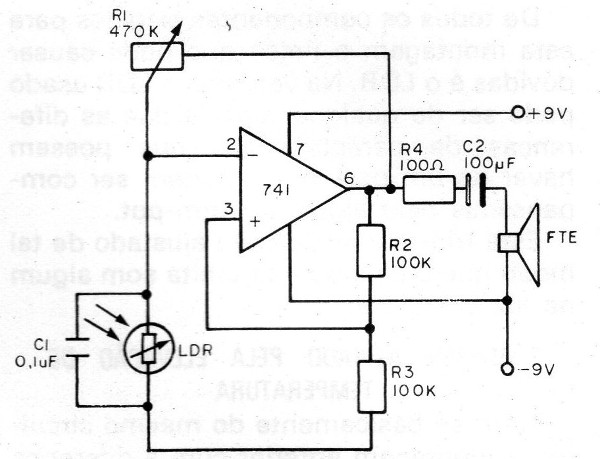 Figure 2 - Alarm circuit
This source can be formed by two 9 V batteries connected as shown in figure 3.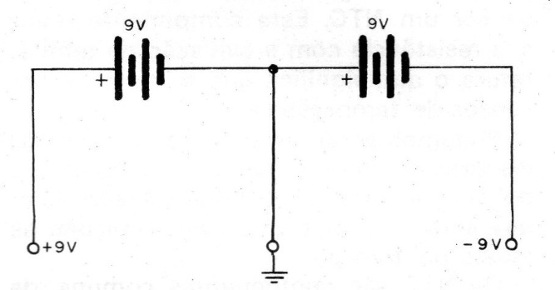 Figure 3 - 9 V symmetrical power source
Or if the reader wants, it may be the source shown in figure 4.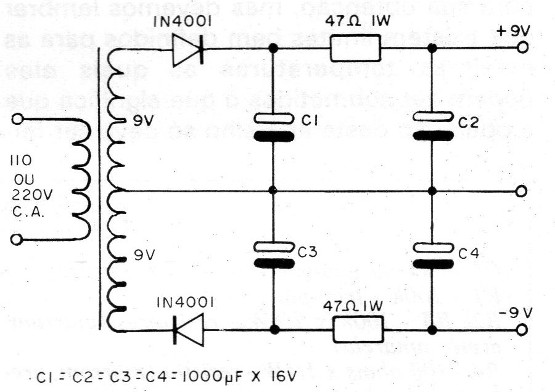 Figure 4 - another dual symmetric source
The transformer used in the case has a primary according to the local network and a secondary one that provides a voltage of 9 V under a current of at least 250 mA.
Cl-741 or any of its equivalents
R1 - 470k - trimpot
R2, R3 - 199 k x1 / 8 W - resistors (brown, black, yellow)
R4 - 100 ohms x 1/4 W - resistor (brown, black, brown)
C1-O, 1, uF-polyester capacitor
C2 - 100 uF x 16 V - electrolytic capacitor
LDR - Common LDR of any type
FTE - 8-ohm speaker
Miscellaneous: Printed circuit board, fountain, wires, solder, etc.