A Toothbrush with a Camera which Shows the Brushed Areas (IOT001E)
Details

Published: Wednesday, 19 October 2016 00:00
Written by Newton C. Braga
Not only the common makers that create amazing things using the technology of microcontrollers, IoT and everything else that is available for projects nowadays. Big companies work hard to create innovative products and ONVI to show what is possible to create.
ONVI is launching the first toothbrush that has a video camera which focuses on the areas being brushed and sends the images to your cell phone, as shown in the photo.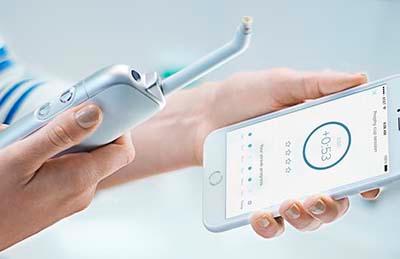 The brush is equipped with a 1080 px camera it also has a zoom and allows to take pictures of 10 Megapixels in a way to provide it for your dentist if necessary, the image of a point that deserves special attention.
The connection to the cell phone can be done either by Wifi or Bluetooth and it is developing the Android application to be used on cell phones that use this operating system.
Besides the additional physical resources as a waypoint, removing plates and brushing in places hard to reach, the application contains information on dental health.
The original version is for iPhone 6 Plus, iPhone, iPhone 5s and iPhone 5.
The estimated price in the US is $ 299 dollars and its release is expected for the first quarter of 2017.