Details

Published: Wednesday, 08 December 2021 10:19
Written by Newton C. Braga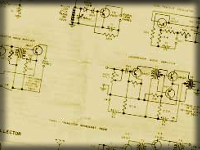 When we analyze the history of electronics, we usually sequence technologies with passive components, valves, transistors, and the era of integrated circuits overlooking quantum electronics. But isn't there anything missing in that sequence? That is what we will see in this article. We will travel to the past, to the time of valves, and discover that there was already a similar technology, which was somewhat forgotten, that of magnetic amplifiers.