Preamplifier Using the LM358 (MSB076E)
Details

Published: Thursday, 11 February 2016 00:00
Written by Newton C. Braga
This amplifier uses the LM358, this operational amplifier with excelents characteristics for this kind of project. The circuit in the simulation receives a 20 mV audio signal and source in its output a 2 Vpp signal. The gain is 100, but can be changed by replacing R4 and R1. Figure 1 shows the circuit in the simulation.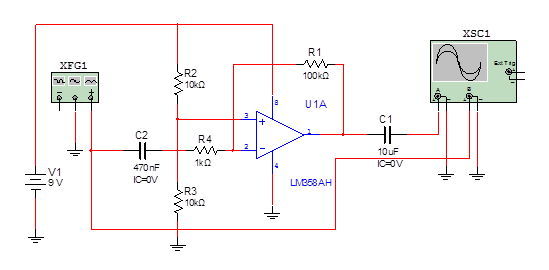 Figure 1 – Circuit of the preamplifier
Figure 2 shows the wave shapes in this circuit displayed by the virtual oscilloscope of the MultiSIM.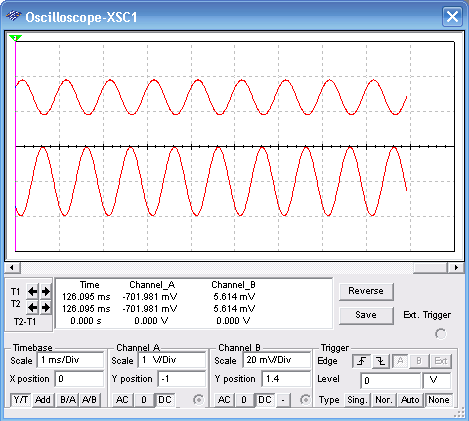 Figure 2 – Wave shapes in the circuit
Download the simulation files and Netlist - click here (msb0076.zip)