Meet the Omron D7S Seismic Sensor (ART508E)
Details

Published: Saturday, 08 February 2020 00:00
Written by Newton C. Braga
Mouser Electronics offers a vibration sensor which is considered the smallest in its class. This is the Omron D7S that we cover in this article.
The D7S is a vibration sensor or high precision seismic sensor suitable for IoT (Internet of Things) applications. Readers interested in viewing the complete information can access the datasheet at: https://www.mouser.com/ds/2/307/en-d7s- 957666.pdf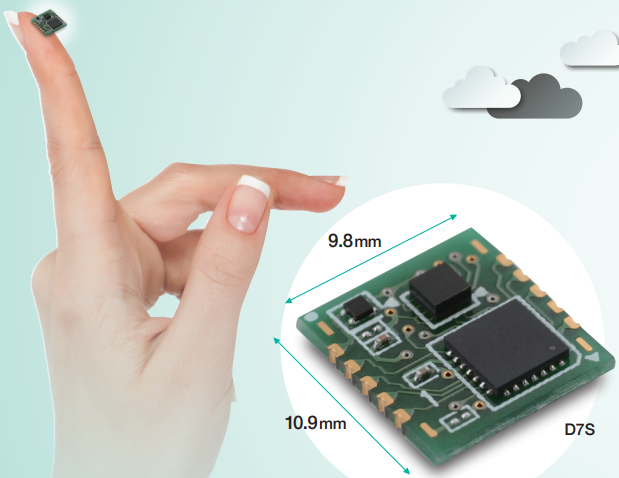 Figure 1
One feature that few people know which is associated with this type of sensor is the spectral intensity. The spectral intensity is equivalent to the magnitude of the destructive energy caused by seismic motion in structures.
The SI value is the average value of the integrated velocity spectrum, and is an index that expresses the destructive force of a seismic movement which is highly correlated to the damage of the structure. The formula for calculating the SI is:

In Figure 2, we have a graph showing the relation between the SI and the seismic intensity scale used in Japan.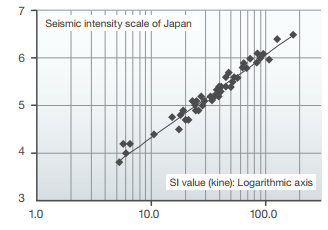 Figure 2
Sensors such as this one enable the detection of earthquakes with high precision and low power consumption through the use of 3-axis acceleration sensors and an appropriate algorithm to calculate the SI value.
But it is not just earthquake detection that this type of sensor finds applications. Although the example given is based on Japan, which is subject to this kind of phenomenon, the D7S can be used in other applications such as:
- Power Distribution Panels
- Home appliances
- Factories
- Bridges
- Tunnels
- Railways
The device is powered by voltages from 2.1 to 5.5 V and consumes 300 uA in processing with only 90 uA in standby state.
In Figure 3, we have an application circuit.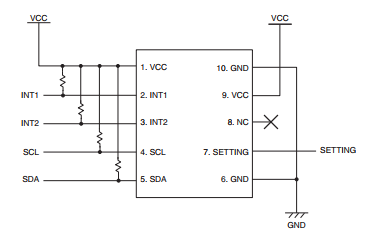 Figure 3
To purchase the D7S through Mouser Electronics go to: https://www.mouser.com/ProductDetail/Omron-Electronics/D7S-A0001?qs=sGAEpiMZZMvEGZ0tfWSvRxrbGMI2TQTUodows%252bH0wAD5KrrtKiUEdw%